Binance Urges Users to Swap BUSD for Other Stablecoins Before February 2024
Due to Paxos ceasing the creation of new BUSD, Binance will progressively discontinue its backing of BUSD-related services. Notices will be issued regarding any affected functionalities.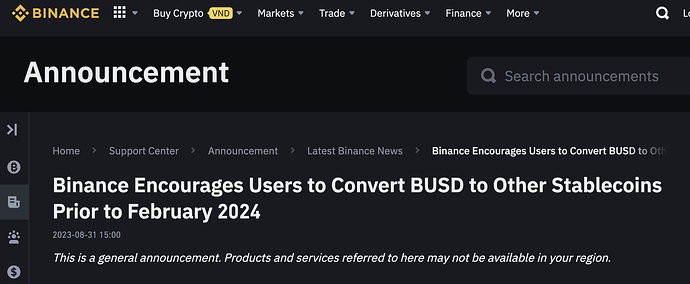 Binance remains committed to supporting a variety of stablecoins and digital assets on its platform. Users are advised to transition their BUSD holdings into alternative assets accessible on Binance prior to February 2024.
Users have the option to exchange their BUSD holdings for FDUSD with no trading fees, or convert BUSD holdings into FDUSD at a 1:1 ratio.
https://bitforum.net – Crypto forum discussions about all aspects of cryptocurrency bitforum #SocialFi #InnovationSocialNetwork