Elon Musk's SpaceX information has sold Bitcoin worth 373 million USD, contributing to the turbulence in the cryptocurrency market.
"SpaceX owned a total of 373 million USD worth of Bitcoin in 2021 and last year, but has now sold this entire amount," reported WSJ on August 17th.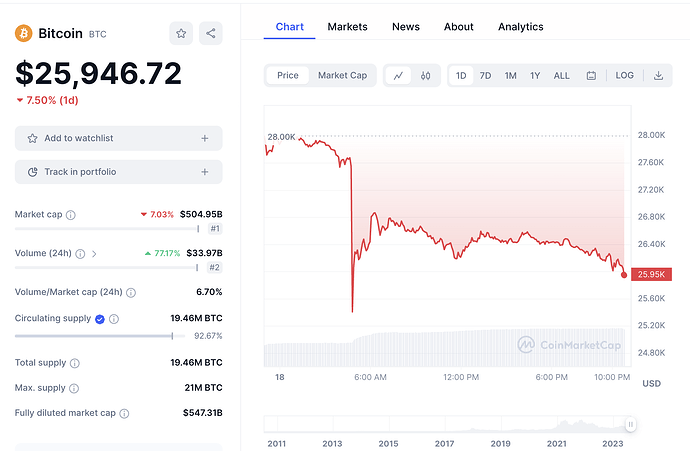 This information comes after WSJ reviewed SpaceX's internal financial documents. The data indicates that the company spent 5.4 billion USD in 2021 and 5.2 billion USD in 2022 "to acquire assets and equipment, in addition to research and development expenses," which included Bitcoin. However, it is unclear whether this amount is related to the quantity of Bitcoin that Tesla had purchased for 1.5 billion USD in 2021 or not.
Following the information from WSJ, along with the minutes of the July meeting on inflation in the US released by the Federal Reserve (FED) on August 17th, the cryptocurrency market experienced immediate fluctuations. The price of Bitcoin dropped from over 28,000 USD to 25,400 USD per coin - the lowest level in the past two months.
https://bitforum.net – Crypto forum discussions about all aspects of cryptocurrency bitforum #SocialFi #InnovationSocialNetwork