According to estimates from Galaxy Digital, the price of Bitcoin is expected to increase by 74.1% in the first year after the introduction of Bitcoin spot ETF funds in the United States.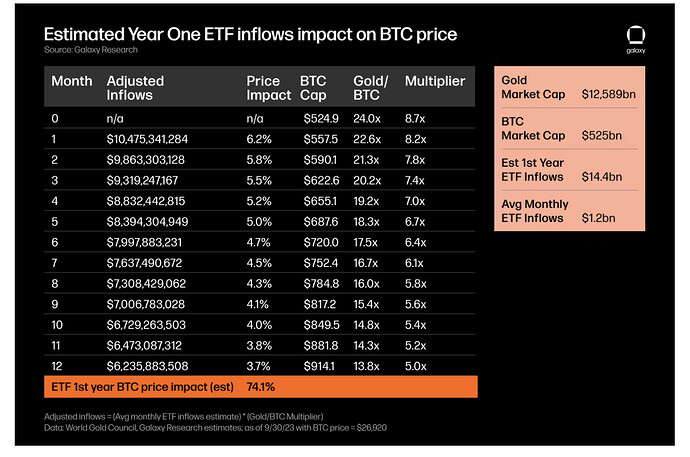 In a blog post on October 24th, Charles Yu, a researcher at Galaxy Digital, projected that the total money flow into the market would reach $14.4 trillion in the first year of the listing of the Bitcoin spot ETF.
Additionally, Mr. Yu suggested that the price of Bitcoin (BTC) could surge by 74%, reaching the $59,200 mark if the cryptocurrency industry receives substantial capital inflows through Bitcoin ETFs.