The price of Bitcoin surged to $35,280 fueled by positive sentiment regarding the potential approval of a Bitcoin ETF.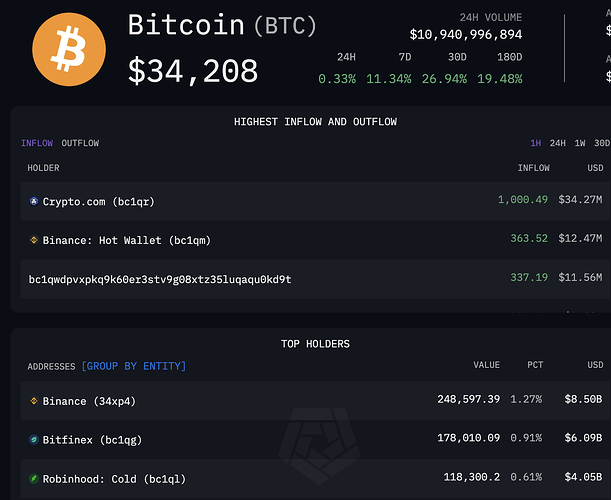 Officially tasked with evaluating Grayscale's proposal for a direct Bitcoin ETF, the SEC is in the process of reviewing the application.
According to SEC Commissioner Hester Pearce, approval for the Bitcoin ETF should have been granted as early as five years ago.
Following the upward surge, Bitcoin's price stabilized, remaining within the range of $33,000 and $35,000.
The latest U.S. Personal Consumption Expenditures (PCE) index indicated a rapid monthly increase in consumer price expenditures, marking the highest pace since May. However, the annual PCE experienced a slight decline in September, reigniting worries about elevated interest rates.