The Federal Reserve in the United States is on the cusp of making a decision about whether to adjust interest rates, and it's also set to release updated economic projections. The central bank kicked off a two-day policy meeting from September 19 to 20, with expectations leaning towards keeping the benchmark interest rate unchanged as it awaits further economic data. It's worth noting that the Fed had elevated the rates to a 22-year high this past July.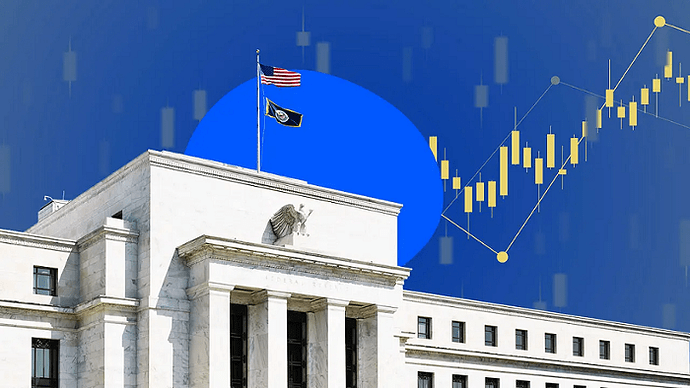 During this session, the Fed is anticipated to present fresh economic outlooks, suggesting a more robust U.S. economic growth and a lower unemployment rate than previously thought. There seems to be a consensus among Fed officials that holding the interest rate stable for now is the prudent move.
Market participants are keenly watching for any signs that could indicate the Fed's rate-hiking cycle has come to an end. However, Jerome Powell, the Fed Chairman, may underscore the persistently high inflation during his post-meeting press briefing. This keeps the door open for another potential rate increase, possibly as soon as November. Current market forecasts assign a 69% probability that rates will remain unchanged in that month.
The pace of inflation and job growth has moderated this year, providing the Fed with additional flexibility to maintain current interest rates while awaiting more comprehensive data. Despite volatility in energy prices, inflation is projected to decelerate in the upcoming months, primarily due to a cooling in car prices and housing rents. These developments bolster the confidence of officials that they can pause further rate hikes without triggering a surge in prices.
The last occasion the Fed opted to keep rates steady was in June, prompted by apprehensions about a domestic banking crisis that could inhibit lending. When subsequent indicators revealed that the economy remained resilient, the Fed proceeded to hike rates again in July.
Even with the assurance of a slowing inflation rate, the Fed faces other variables that could disrupt the status quo. For instance, escalating energy costs could exert upward pressure on inflation. Additionally, a labor strike in the U.S. automotive sector has caught the Fed's attention due to its potential impact on the labor market.
The Fed's overarching goal is to rein in inflation without inflicting undue damage on the economic landscape. The uptick in interest rates is already having a ripple effect on the housing market, and policymakers are diligently assessing its broader implications on economic growth, consumer spending, and job creation.
Studies suggest that the full ramifications of rate adjustments take at least a year to manifest. The Fed has been in a rate-raising mode for about 1.5 years now. A recent analysis by the Chicago Fed posits that the influence of these hikes has permeated the entire economy. Given the current rate levels, it's plausible that inflation could align with the Fed's 2% target by mid-next year without precipitating an economic downturn.
For more discussions on cryptocurrencies and financial trends, visit Bitforum Network: https:bitforum.net/, the leading crypto forum. #Cryptocurrency #Finance bitforum #CryptoForum