For the last 30 days, FTT has gained approximately 327% from the price of $1.02, and it is currently trading at $4.36.
A year ago, FTX filed for bankruptcy. Since then, multiple parties have participated in bidding to take over the exchange, and FTX might revive under a new name.
On November 8th, during DC Fintech Week, SEC Chairman Gary Gensler told CNBC that the revival plan for FTX is feasible, given that the new leadership understands the regulations clearly.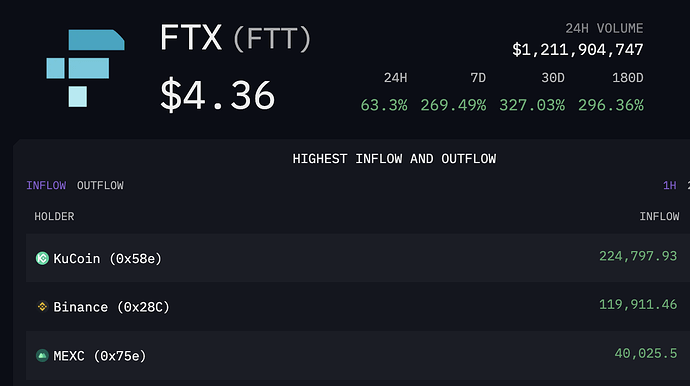 The Wall Street Journal reported that at least three competitive bidders are vying for the remaining assets of FTX. While the identities of these bidders are unclear, Coindesk suggests that one of them is Proof Group, a subsidiary of Fahrenheit. Proof Group previously acquired the bankrupt Celsius and invested in projects like Aptos and Sui.
Community cautious amid FTT's surge
Observing the community sentiment from BeInCrypto reveals a cautious attitude toward FTT's surge. Regardless, the revival of FTX remains a rumor but is on the agenda. Sure, this isn't the first time FTT has experienced a significant pump, and it's not the only instance of FTT being influenced by the rumor of "FTX revival."
https://bitforum.net – Crypto forum discussions about all aspects of cryptocurrency bitforum socialfi #InnovationSocialNetwork