KEY POINTS
In an open letter, Gemini President Cameron Winklevoss accused Digital Currency Group CEO Barry Silbert of engaging in "bad faith stalling tactics."
Gemini is attempting to recoup $900 million of client funds which it lent to Digital Currency Group subsidiary Genesis to generate yields for its interest-bearing Gemini Earn accounts.
After FTX filed for bankruptcy, Gemini paused redemptions for Gemini Earn as Genesis Global Capital also suspended new loan originations and redemptions.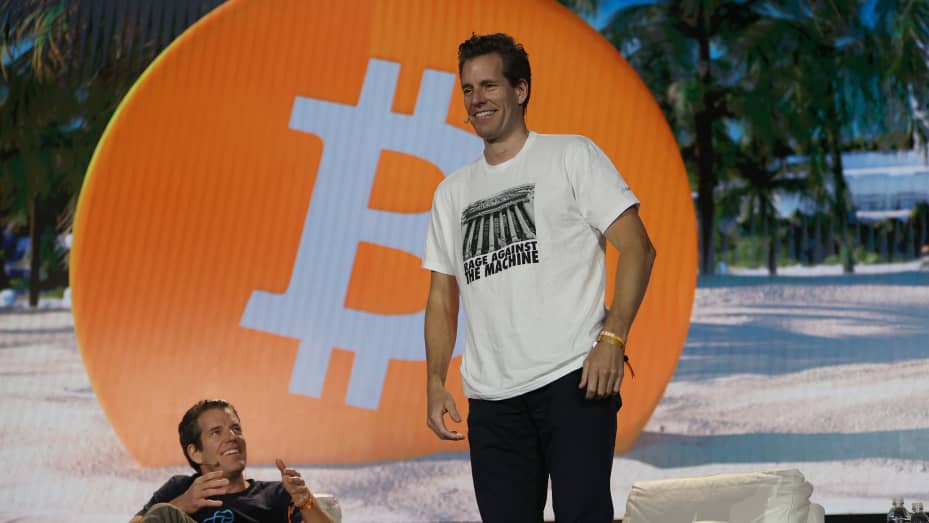 Tyler Winklevoss and Cameron Winklevoss (L-R), co-founders of crypto exchange Gemini, on stage at the Bitcoin 2021 Convention in Miami, Florida.
Joe Raedle | Getty Images
Cameron Winklevoss, co-founder and president of digital currency exchange Gemini, accused the head of crypto conglomerate Digital Currency Group of engaging in "bad faith" tactics but insists he wants to resolve a complex lending dispute with the company that emerged in the wake of FTX's collapse.
The spat arises from a pact Gemini has with Genesis Global Capital, the lending arm of crypto investment firm Genesis Global Trading, a subsidiary of Digital Currency Group. Gemini offered users yields as high as 8% via its lending product Gemini Earn. To generate those returns, Gemini lent users' funds to Genesis Global Capital, which in turn loaned them out to institutional borrowers.
A few days after FTX filed for bankruptcy, Gemini paused redemptions for its Gemini Earn service as Genesis Global Capital also suspended new loan originations and redemptions. Gemini has denied any exposure to Sam Bankman-Fried's crypto empire, but Genesis said in a Nov. 10 tweet that its derivatives business has roughly $175 million in funds locked inside FTX.
Winklevoss on Monday penned an open letter to Digital Currency Group boss Barry Silbert, alleging Silbert refused to meet with the Gemini team on multiple occasions to find a resolution to the liquidity crisis facing clients of Gemini Earn.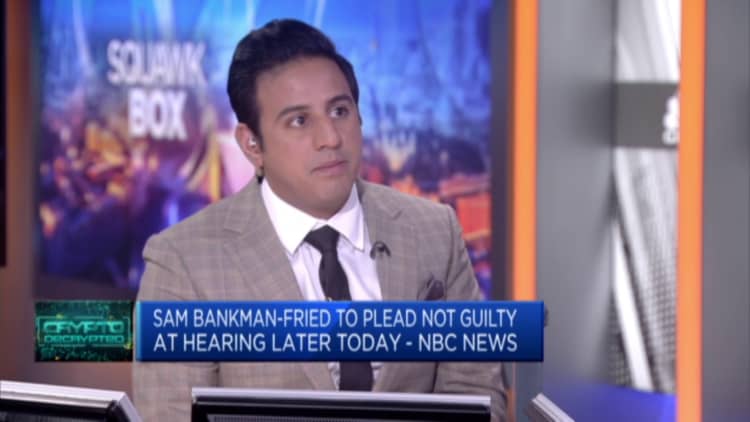 WATCH NOW
VIDEO01:59
Sam Bankman-Fried to plead not guilty to federal charges, reports say
According to the letter, Gemini Earn clients are owed more than $900 million from Genesis.
"For the past six weeks, we have done everything we can to engage with you in a good faith and collaborative manner in order to reach a consensual resolution for you to pay back the $900 million that you owe, while helping you preserve your business," Winklevoss said in the letter, which was tweeted publicly Monday.
"We appreciate that there are startup costs to any restructuring, and at times things don't go as fast as we would all like. However, it is now becoming clear that you have been engaging in bad faith stall tactics."
'Beyond commingled'
Winklevoss accused Silbert of hiding behind behind "lawyers, investment bankers, and process," adding, "After six weeks, your behavior is not only completely unacceptable, it is unconscionable." He also alleged that Digital Currency Group and Genesis are "beyond commingled."
Digital Currency Group owes Genesis $1.675 billion. The debts consist of a $575 million liability due in May 2023, and a $1.1 billion promissory note Genesis issued to Three Arrows Capital, which Digital Currency Group absorbed following the controversial crypto hedge fund's collapse.
"To be clear, this mess is entirely of your own making. Digital Currency Group (DCG) — of which you are the founder and CEO — owes Genesis (its wholly owned subsidiary) ~1.675 billion," Winklevoss said.
"This is money that Genesis owes to Earn users and other creditors. You took this money — the money of schoolteachers — to fuel greedy share buybacks, illiquid venture investments, and kamikaze Grayscale NAV [net asset value] trades that ballooned the fee-generating AUM [assets under management] of your Trust; all at the expense of creditors and all for your own personal gain."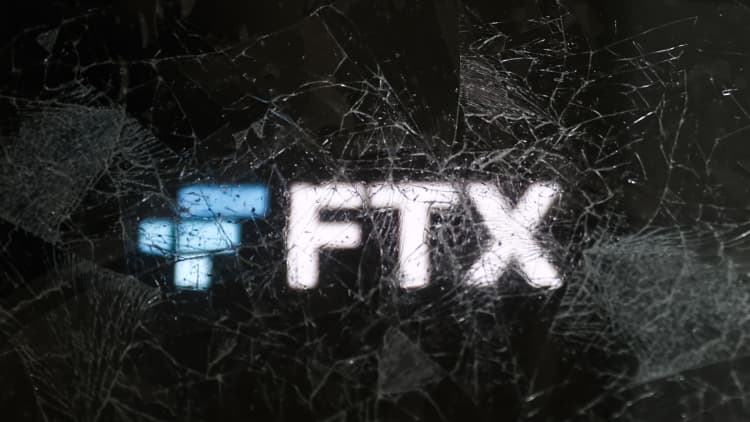 WATCH NOW
VIDEO09:56
FTX's collapse is shaking crypto to its core. The pain may not be over
In addition to Genesis, Digital Currency Group also owns Grayscale, the embattled digital asset manager. Grayscale is facing difficulties of its own, with its Grayscale Bitcoin Trust trading at a 45% discount to the price of its underlying asset even as bitcoin trades at multiyear lows.
"DCG did not borrow $1.675 billion from Genesis," Silbert said in reply to Winklevoss' tweet Monday.
"DCG has never missed an interest payment to Genesis and is current on all loans outstanding; next loan maturity is May 2023," he added. "DCG delivered to Genesis and your advisors a proposal on December 29th and has not received any response."
'Time is running out'
Despite the fiery exchange, Winklevoss said he wants to reach a solution to the liquidity crunch by Sunday. "We remain ready and willing to work with you, but time is running out," he said.
A Gemini spokesperson declined to comment further on the matter when contacted by CNBC.
The accusations from Winklevoss against Silbert come as his crypto exchange Gemini faces legal threats from users. A group of investors filed a class-action lawsuit against the company, alleging it sold its Earn interest-bearing accounts without first registering them as securities. Crypto lender BlockFi was forced to pay the Securities and Exchange Commission and 32 states $100 million in penalties to settle charges that its retail lending product violated U.S. securities laws.
Three Arrows Capital co-founder Zhu Su also weighed in on the matter Tuesday. In a Twitter thread, Su said that Digital Currency Group "took substantial losses in the summer from our bankruptcy" and other firms impacted by the failure of algorithmic stablecoin terraUSD. Su, whose company collapsed into insolvency after making risky bets across the industry, has been active on Twitter even as lawyers seek to establish his whereabouts, and he reportedly faces investigations from U.S. regulators.
Gemini and Genesis are the latest firms to get caught up in the messy, entangled contagion resulting from FTX's fall into bankruptcy last year.
Evgeny Gaevoy, founder and CEO of crypto market maker Wintermute, said in a November interview that industry contagion is expected to be widespread "because anyone in the crypto space and beyond crypto could have been exposed to them one way or another." Wintermute itself had funds trapped in FTX, the amount of which was "within our risk tolerances and does not have a significant impact on our overall financial position," according to a Nov. 9 tweet.
— CNBC's Ari Levy, MacKenzie Sigalos and Rohan Goswami contributed to this report.
Squawk BoxWATCH LIVE
UP NEXT | Squawk on the Street 09:00 am ET
TV
Source: https://www.cnbc.com/2023/01/03/genesis-cameron-winklevoss-and-dcgs-barry-silbert-spar-over-frozen-funds.html