19 June 2023
In a significant development for the cryptocurrency market in Indonesia, the supervisory agency for Futures Trading, known as Bappebti (Badan Pengawas Perdagangan Berjangka Komoditi), under the Ministry of Trade, has released a list of 501 tokens that are now officially permitted for domestic trading.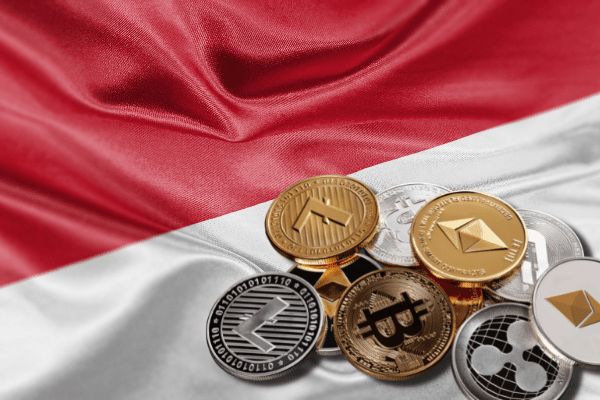 List of 501 tokens: :
This decision by Bappebti marks a significant step in the country's efforts to regulate and embrace the emerging digital asset industry. The approved tokens encompass a wide range of cryptocurrencies, including well-known names such as Bitcoin (BTC), Ethereum (ETH), and Ripple (XRP), as well as various altcoins and utility tokens.
By providing a list of approved tokens, Bappebti aims to ensure transparency, investor protection, and compliance with regulatory standards within the Indonesian market. This move is expected to foster a safer and more regulated environment for cryptocurrency trading, boosting investor confidence and encouraging further adoption of digital assets.
The decision to permit trading of these tokens was made after a thorough evaluation and assessment process by Bappebti. The agency took into consideration various factors, including the token's compliance with existing regulations, security features, market stability, and overall viability. The comprehensive evaluation process was conducted to ensure that only tokens meeting stringent criteria were granted approval.
It is worth noting that the approval for domestic trading does not imply endorsement or guarantee of the token's future performance. Investors are advised to exercise caution and conduct thorough research before engaging in any cryptocurrency trading activities.
With the release of this list, Bappebti has taken a proactive approach in regulating the digital asset industry while acknowledging the potential benefits of blockchain technology and cryptocurrencies. This step is expected to pave the way for further developments and advancements in the Indonesian cryptocurrency landscape, attracting local and international players to participate in the country's growing digital economy.
Market participants, including cryptocurrency exchanges, traders, and investors, are encouraged to adhere to the guidelines set forth by Bappebti and comply with the regulatory framework to ensure a secure and transparent trading environment.
As the digital asset industry continues to evolve, the Indonesian government remains committed to fostering innovation while safeguarding the interests of investors and the integrity of the financial markets. The approval of 501 tokens for domestic trading demonstrates a progressive approach toward embracing the opportunities presented by cryptocurrencies in the country.
BabyWhale
Disclaimer: This news article is for informational purposes only and should not be construed as financial or investment advice. The cryptocurrency market carries inherent risks, and individuals should exercise caution and seek professional advice before engaging in any trading activities.
https://bitforum.net – Crypto forum discussions about all aspects of cryptocurrency #Bitforum #SocialFi #InnovationSocialNetwork