At the 2022 Jackson Hole conference, the statement made by the Chairman of the Federal Reserve (FED) had a significant impact on the cryptocurrency market. At that time, the entire market was immersed in a bearish trend as BTC sharply declined towards the $20,000 USD mark, accompanied by a widespread decrease in altcoin prices.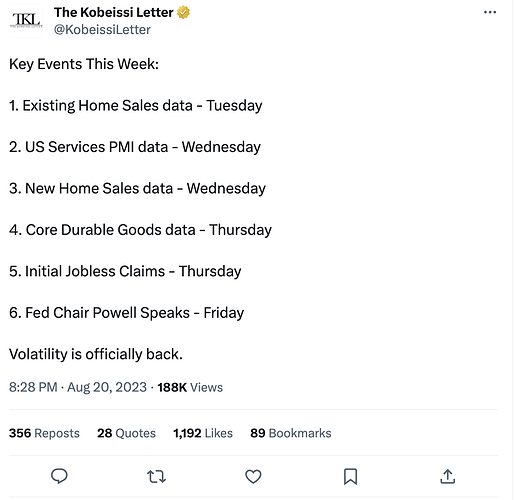 In the statement, the FED Chairman cautioned against monetary policy loosening and indicated that the decision to adjust interest rates in September would depend on upcoming economic data.
The Jackson Hole Economic Symposium is an annual specialized conference sponsored by the Federal Reserve Bank of Kansas City since 1978, and it has been held in Jackson Hole, Wyoming since 1981.
Each year, the symposium focuses on crucial economic issues that the world is facing. The event draws the participation of renowned finance ministers, central bank leaders, distinguished scientists, and top financial market players from around the globe.
Given these factors, the Jackson Hole conference has become an important event for investors to monitor, as it could impact not only the cryptocurrency market but also the broader financial landscape.
Significant Implications of Jackson Hole on the Cryptocurrency Market
On August 25th, Federal Reserve Chair Jerome Powell will deliver a significant speech on the economic prospects of the United States at the annual Jackson Hole Economic Symposium in Kansas City, with the attendance of top leaders from central banks worldwide.
https://bitforum.net – Crypto forum discussions about all aspects of cryptocurrency bitforum #SocialFi #InnovationSocialNetwork