On August 25, Margarita Delgado, the Deputy Governor of the Bank of Spain, delivered a talk in Pamplona addressing university students and others. The focal point of her discussion was the potential launch of the digital euro. Delgado delved into the digital euro legislative plan recently presented by the European Commission. In her discourse, she illuminated the potential ramifications this plan could have on private payment solutions and the infrastructure of the digital euro.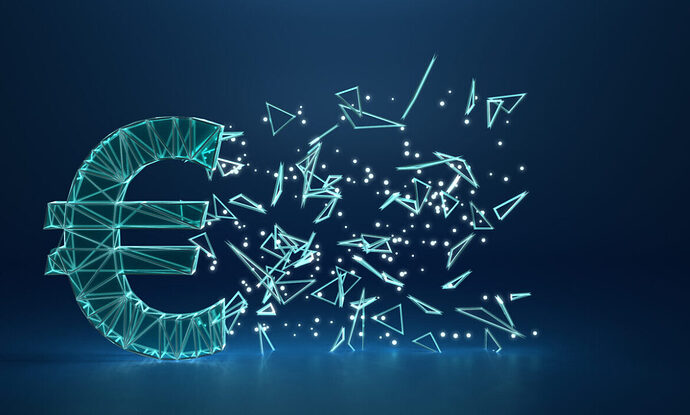 One key highlight from Delgado's presentation was the notion that the digital euro holds the capacity to surmount several challenges encountered by the European Union. These include the obstacles posed by cross-border payments, the financial burdens imposed on businesses by private payment service providers (PSPs), and the limited presence of PSPs throughout Europe. Delgado underscored that there exists ample room for coexistence between the digital euro and private payment solutions. She articulated how the digital euro has the potential to facilitate the emergence of novel pan-European financial and payment services within the private sector, thereby fostering enhanced competition with non-European alternatives.
Importantly, Delgado underscored that the digital euro would not fall under the purview of common deposit insurance until the establishment of a unified supervisory and resolution authority through the European deposit insurance scheme. This highlights the necessity of ensuring financial security before the digital euro's launch. The strategy of the European Central Bank (ECB) entails a phased implementation of the digital euro in the eurozone, followed by its gradual expansion.
Delgado also touched upon the implications of retail usage of the digital euro beyond the eurozone. This expansion would create fresh opportunities for private PSPs to function as intermediaries.
The ECB has outlined its own set of expectations for PSP regulation, encompassing the requirement for these providers to extend access to the digital euro across the general populace. Moreover, the ECB intends to request that PSPs furnish a physical payment card for the digital euro.
The proposed regulatory framework entails several stipulations for PSPs. These include the prohibition of fees for fundamental services and the elimination of mandatory contractual agreements prior to digital euro access.
Additionally, PSPs will be obligated to offer support for the onboarding process of vulnerable groups. This encompasses the provision of human interaction to guide users through the onboarding procedure and transaction execution.
https://bitforum.net – Crypto forum discussions about all aspects of cryptocurrency bitforum #SocialFi #InnovationSocialNetwork