BlackRock Inc., the world's largest asset management company, eagerly awaits the approval of the U.S. Bitcoin Spot ETF, drawing attention from cryptocurrency enthusiasts and analysts. Consequently, investors and Bitcoin analysts cannot escape speculation about the anticipated impact of the SEC's ongoing review of this financial product.
What's intriguing is that publicly disclosed documents submitted to the regulatory body reveal various risks associated with the ETF. Among the "risk factors," BlackRock mentions indirect exposure to stablecoins such as USDT and USDC.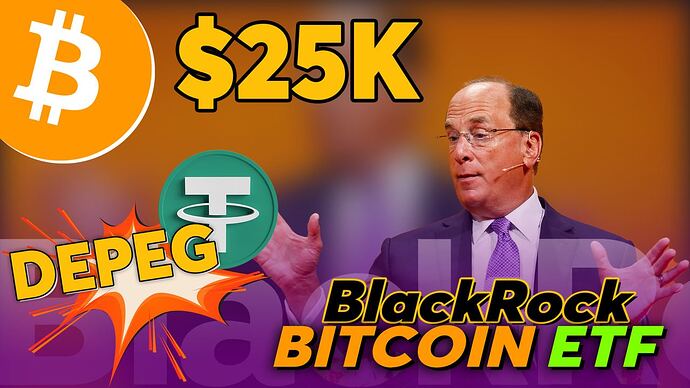 "Although the Trust does not invest in stablecoins, it may face risks posed by stablecoins to the Bitcoin market and other digital asset markets."
Following this disclosure, the company explains what stablecoins are and how "their market value can fluctuate." According to BlackRock, these fluctuations persist despite the protocol's mechanisms designed to keep the token's value "stable" relative to its underlying assets or fixed currency.
https://bitforum.net – Crypto forum discussions about all aspects of cryptocurrency bitforum socialfi #InnovationSocialNetwork