What is The Open Network?
The Open Network (abbreviated as TON, initially named Telegram Open Network) is a decentralized layer 1 blockchain project, aimed at establishing an incredibly fast, low-fee, user-friendly, and eco-friendly blockchain network. TON utilizes a Proof of Stake consensus mechanism similar to the likes of Solana or Ethereum 2.0 at present.
Towards the end of 2017 and the beginning of 2018, TON was founded and operated by the Durov brothers, who also founded the company Telegram Messenger Inc, with the mission of reaching millions of new users.
Originally, Telegram intended to sell tokens (then known as Telegram Open Network) called GRAM through an ICO in 2018. However, the ICO event was halted by the United States Securities and Exchange Commission (SEC) in March 2020 for violating regulations related to securities offerings in the U.S.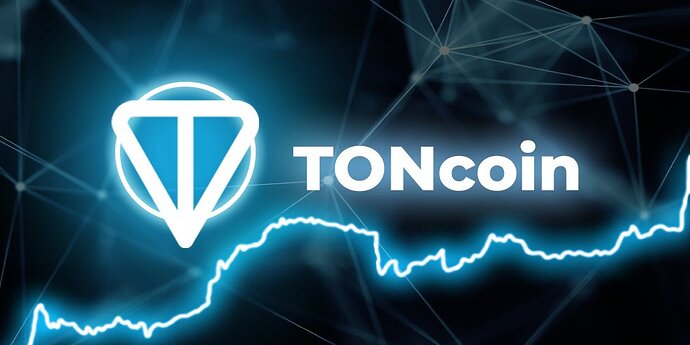 The notable characteristics of The Open Network
The Open Network (TON) is the core of the ecosystem, and this blockchain possesses the following remarkable features:

TON adopts the Proof of Stake (PoS) consensus mechanism and the Byzantine Fault Tolerance (BFT) consensus algorithm.

TON has developed its own Virtual Machine named TVM or TON VM. Currently, the network has processed over 94 million transactions, with 1.6 million accounts and 237 validators.

TON demonstrates a higher confidence in processing and resolving transactions compared to similar blockchains like Ethereum and Solana.
Highlighted Products of TON
TON Blockchain: The foundation of the ecosystem, designed to support millions of users.

TON Services: Encompassing various services.

TON Storage: Online information management.

TON DNS: An identification system enabling access to accounts, smart contracts, applications, and nodes.

TON Proxy: An anonymous network connection system for the utility services developed by TON.

TON Payments: A financial system enabling instant transactions on the TON Blockchain, utilizing off-chain technology.

TON Cross-chain Bridge: A connection among TON, Ethereum, and BNB Chain.

Additionally, TON features several other dapps.
Opinion:
TON is a strong blockchain, and easy-to-use services by Telegram. The platform's focus on secure and efficient transactions, coupled with its diverse selection of decentralized applications, has generated favorable attention in the blockchain community. However, certain users have indicated a need for more transparency and details regarding specific aspects of TON's technology and its scalability in the long run.
https://bitforum.net – Crypto forum discussions about all aspects of cryptocurrency bitforum socialfi #InnovationSocialNetwork