Peter Tchir, an investor, shares his predictions for the CPI readings and his expectations for July 12, 2023, and the coming months. He anticipates an annual inflation increase of 3.1% and a monthly rise of 0.3% in June 2023.
Furthermore, Tchir prepares for inflation rates ranging from 3% to 5% over the next six months to two years.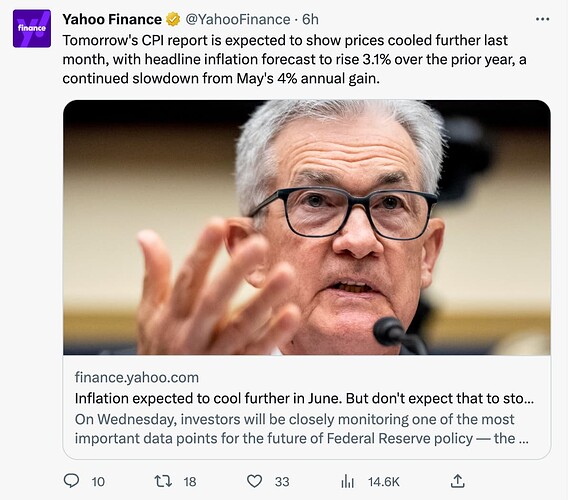 The expected 3.1% rise in consumer prices would represent the lowest annual increase since March 2021.
The Consumer Price Index (CPI) data for June 2023 is scheduled to be released at 12:30 GMT, which corresponds to 8:30 am US Eastern time.
Let's wait for the result, the winter for investor is seem to be over.

Join us at bitforum.net as we are The Social Network specialized on cryptocurrency - A Unique SocialFi platform connecting the crypto world together.