US inflation has reached its lowest level in over two years, bolstering the possibility that the Federal Reserve (Fed) will hold off on raising interest rates in this week's policy meeting.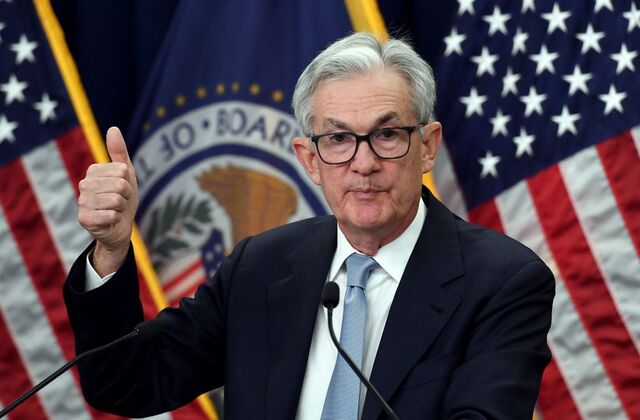 Data released by the US Bureau of Labor Statistics on June 13 revealed that the Consumer Price Index (CPI) in the US only rose by 4% in May compared to the previous year. This is the slowest pace since March 2021.
The Federal Reserve began its two-day policy meeting yesterday, and the inflation figures provide them with some breathing room in their decision-making process. Despite acknowledging that inflation still remains significantly higher than the target of 2%, the Fed appears to be leaning towards skipping a rate hike this month after ten consecutive increases.
"The CPI figures are all that the Fed needs to halt rate hikes. Prices in all categories are either slowing down or declining. If this trend continues in June, they won't need to tighten policy further," commented Jamie Cox, Director at Harris Financial Group.
Following the CPI report, investors have continued to reduce bets on the Fed raising rates this week. However, the probability of a rate hike in July remains slightly above 50%.
Core inflation (excluding food and energy prices, which tend to be more volatile) has maintained a 0.4% increase for the past three months. This rate is double that of the pre-pandemic period.
"The May CPI report may lead the Fed to pause rate hikes this month. However, the slow pace of core inflation decline indicates that the Fed cannot cut rates this year," noted economists Anna Wong and Jonathan Church at Bloomberg Economics.
Nevertheless, detailed data suggests a positive outlook for prices. In May, used car prices experienced an increase, contributing to the persistence of core inflation. However, there are indications that these prices will gradually decrease in the future. Additionally, rent prices saw a much lower increase compared to previous months.
"We forecast a significant decline in core inflation over the next few months," commented economists at Wells Fargo.
Currently, economists generally agree that the Fed will maintain interest rates this week. Some Fed officials, including Chairman Jerome Powell, have also signaled the likelihood of skipping a rate hike in June. However, they remain open to the possibility of tightening if necessary.
BabyWhale
For more discussions on cryptocurrencies and financial trends, visit Bitforum Network: https:bitforum.net/, the leading crypto forum. #Cryptocurrency #Finance #Bitforum