In the ever-evolving landscape of cryptocurrencies and blockchain technology, NEAR Protocol has emerged as a promising platform with a host of innovative features and substantial investor backing. With its impressive transaction speeds, advanced sharding technology, and user-friendly interface, NEAR Protocol is poised to redefine the possibilities of decentralized applications and revolutionize the way we interact with blockchain networks.
But what exactly is NEAR Protocol, and how does it distinguish itself from other blockchain platforms? In this article, we will delve into the origins of NEAR Protocol, explore its unique functionalities, and shed light on the purpose of its native coin, NEAR coin. Join us as we embark on a journey to unravel the intricate workings of NEAR Protocol and discover the potential it holds for shaping the future of decentralized technologies.
Origin of the NEAR Protocol
How does the NEAR Protocol work?
What is the purpose of the NEAR Protocol's native coin?
Origin of the NEAR Protocol
The NEAR Protocol was created by Illia Polosukhin and Alexander Skidanov in 2017 in San Francisco, California. Skidanov studied computer science at the State Technical University in Ishevsk, Udmurtia, Russia (a territory in Europe). He worked as a software developer at Microsoft before spending over five years at MemSQL in the United States.
Polosukhin studied applied mathematics and computer science at the Kharkiv Polytechnic Institute in Ukraine. He then worked for Salford Systems as a software engineer before being recruited by Google as a technical director.
In May 2020, the protocol raised $21.6 million, providing sufficient funding for the initial phase of MainNet deployment. Andreessen Horowitz, a well-known technology investor, led the funding round.
In October 2021, the NEAR Protocol cryptocurrency announced nearly $800 million in funding to further support ecosystem development. This Y-Combinator-backed project received funding from major investors in the blockchain field, such as Coinbase Ventures and Pantera.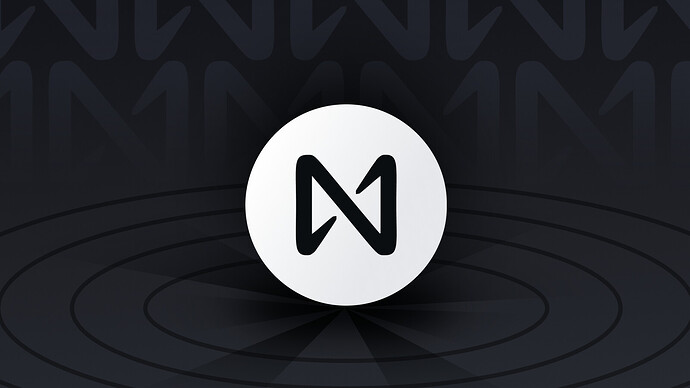 So, what exactly does the NEAR Protocol (NEAR) do? Is the project unique? Let's find out more…
How does the NEAR Protocol work?
An important feature of the protocol is the speed at which transaction verification and the addition of new blocks occur in the system.
Using a concept called Doomslug, blocks can be added to the ledger after just one confirmation cycle. Compared to Ethereum, where users have to wait for approximately 35 confirmations before a block is fully confirmed and added to the blockchain, Doomslug significantly speeds up the process, allowing for more transactions per second (tps) to be processed, according to the company's documentation.
NEAR also employs a type of sharding technology called Nightshade. Sharding breaks the blockchain into smaller fragments, with each fragment responsible for its own set of data. Nightshade enables the NEAR cryptocurrency protocol to process 100,000 transactions per second, significantly higher than Bitcoin (5-7 tps) and Ethereum (15 tps).
Additionally, each shard has 100 confirmatory seeds, and as demand increases and the ecosystem needs to scale, the project simply adds another shard.
Similar to Ethereum's Virtual Machine, the NEAR project has developed a layer 2 blockchain called Aurora, which allows for complete code interoperability. This means that any code written for the Ethereum blockchain will seamlessly work on the Aurora chain. All developers need to do is copy and paste it into the Aurora program.
Finally, unlike most blockchains, NEAR has placed a strong emphasis on developing a user-friendly interface. Instead of having a wallet address, participants have readable names. This makes NEAR more appealing and accessible to individuals who may not be familiar with the technology but want to engage with cryptocurrencies without feeling overwhelmed by technical aspects.
What is the purpose of the NEAR Protocol's native coin?
NEAR is a utility token that allows owners to participate in network governance and earn rewards by staking NEAR coins on the network. NEAR coin is secured through a proof-of-stake consensus model.
The protocol has a different governance structure. Instead of a decentralized autonomous organization (DAO), network management is divided into groups. NEAR Protocol (NEAR) consists of seven groups, each representing a different department, including a marketing department and a technical group. Each group operates as its own closed DAO.
The maximum token supply of NEAR coin is one billion, with a circulating supply of 604 million.
https://bitforum.net – Crypto forum discussions about all aspects of cryptocurrency #Bitforum #SocialFi #InnovationSocialNetwork