Why I start Bitforum and how it competes with Giants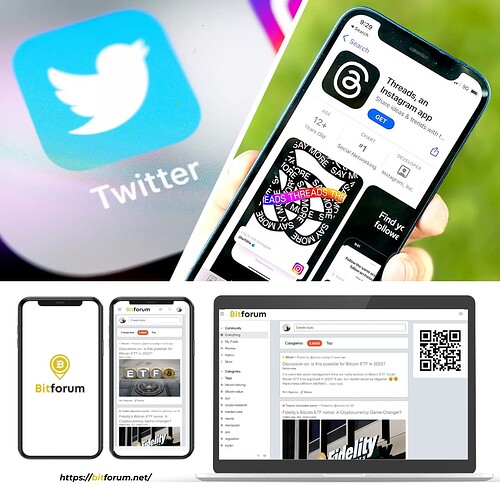 "We do believe that if we can create more tokenization of assets and securities – that's what bitcoin is – it could revolutionize finance" - Larry Fink, BlackRock CEO
The beginning of Bitforum idea
The idea started when I was working as a Senior Manager for Business Growth at one of the largest corporations in Vietnam. Our nation is in the golden era with a 7% GDP increase per annum in the last recent decade. It seems like all people around me love money and crypto.
At work, my job is busy and I sometimes need to OT from Monday to Sunday. To be fair, it is a high salary position, and I got some money to invest in alternative assets as crypto. From portfolio management views, I choose top crypto with a creditable team, and spend small amount on new prospective projects.
In a short time, the top crypto doubles in price, while one of the new projects - promoted by my favorite Hollywood star - is going to the ground (and later it is hacked). It is not a big deal for me. Yet in November 2022, FTX collapsed (before it was LUNA in April 2022).
From that moment, I know there is something needed for the crypto market - the community to protect each other from scam and rug-pull projects. Thus, I chose & bid successfully the domain https://bitforum.net; inspired from Bitcoin and Forum.
What would Bitforum Network brings to the crypto world
Bitforum is formed with the purpose: To connect the crypto world together. As the philosophy of Bitcoin is creating decentralized finance, thus crypto and the world need a decentralized community, where people could share, discuss and connect with each other about blockchain technology. Together, the community could detect the rug-pull projects and make blockchain a sustainable business for the world as the future of finance.
Currently, Bitcointalk is the largest crypto community now with 3.5 mil users, yet it is quite passive and not user friendly. The crypto industry is fast-paced, and Bitforum would try to actively collect, summarize and promote the high contents from users in the social media to multimedia platforms such as bitforum news, youtube, and podcast. That makes us stand out.
Besides, the social network industry does not reward content creators fairly, and with crypto, Bitforum Network could solve that problem via the "Create to Earn" mechanism, to reward content creators with the blockchain as "Proof of Creation". The token from Bitforum is not only for rewarding but also supporting users to get premium memberships, and collecting NFT collections. (Voting rights are in development).
3 Pillars of grow for Bitforum
To compete with those giants of Social Network, I choose several pillars for thinking why Bitforum Network could grow and to become a global platform:
Pillar 1 - The increase in crypto adoption: There are more than 320 Mil of crypto wallets today, while the filling for Bitcoin EFT from big firms as BlackRock, Fidelity shows that crypto is toward becoming an important part of the world economy.

Pillar 2 - Topic specialized social network: We would like to choose gathering the crypto world by social network platform, to solve the current market of social media as Quora, Threads or Twitter is too general and does not full-fill the need of specialized crypto. As the success of linkedin for the professional network, we believe it could happen with crypto.

Pillar 3 - Crypto rewarding mechanism for content creators: we reward with the token of Bitforum Network, our content creators, and it makes a difference in the world of Social Network. Inspired by some projects which have similar tokens paid as Axie Infinity in its GameFi, Brave browser with their token BAT.
Join us and innovate the world
If you love the idea, I would be really glad to invite you to join Bitforum Network at https://bitforum.net. Furthermore, we welcome new collaboration, participation for actualizing the vision of creating a unique SocialFi platform connecting the crypto world.
Your sincerely,
DAN
#BitforumNetwork #SocialFi #Crypto #Community #Blockchain #Innovation #Start-up