On October 15th, Reuters reported that the car manufacturer Ferrari has initiated the acceptance of cryptocurrency from customers for purchasing vehicles in the United States. It is anticipated that this practice will also be extended to the European market by early 2024.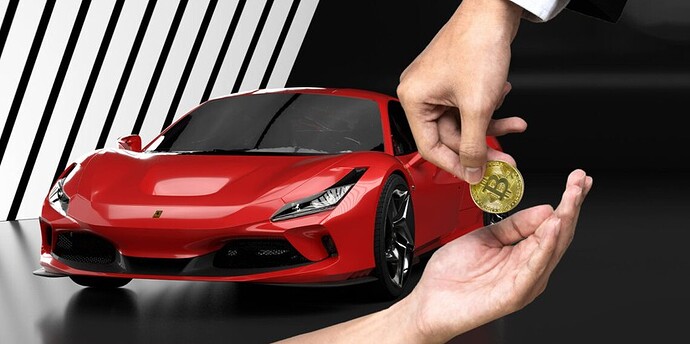 Enrico Galliera, the Chief Marketing and Commercial Officer at Ferrari, has confirmed the company's decision to explore the acceptance of cryptocurrency payments, citing the demand from its affluent clientele.
"Some young investors have seen their fortunes transform due to cryptocurrencies. Others are traditional investors looking to diversify their investment portfolios," shared Galliera with Automotive News.
Ferrari's move towards accepting cryptocurrency payments signifies an opening trend in the automotive industry for crypto transactions. Enrico Galliera explained that cryptocurrencies are gradually helping to reduce carbon emissions through the introduction of new software and reliance on recyclable energy sources.
He reaffirmed Ferrari's commitment to achieving carbon neutrality by 2030 across the company's entire value chain.
This decision marks a significant shift in the business operations of the Italian supercar manufacturer, especially considering that many IT companies had previously been hesitant to accept cryptocurrencies.
The primary reason for this prior reluctance was the perceived volatility of cryptocurrencies such as Bitcoin. Additionally, regulatory environments and significant energy consumption associated with cryptocurrency mining have posed barriers to widespread adoption of crypto payments.
It's worth noting that not all cryptocurrencies hold the same environmental impact. While some, like Ethereum (ETH), have significantly reduced energy consumption, Bitcoin (BTC) continues to face criticism for its mining activities.
One of the key objectives for the company is to avoid directly handling cryptocurrencies and to be shielded from major fluctuations.
Crypto payments will be processed through BitPay, ensuring that funds are derived from legitimate sources and are not associated with criminal activities, money laundering, or tax evasion.
Ferrari is not the only company embracing crypto payments. Overstock, an online retailer, has accepted Bitcoin payments for several years, and Expedia, a renowned travel booking platform, has allowed customers to settle accommodation costs using cryptocurrencies.
https://bitforum.net – Crypto forum discussions about all aspects of cryptocurrency bitforum #SocialFi #InnovationSocialNetwork